BAPE Christmas T-Shirts on sale now
It is not Christmas time yet, but don't let that stop you from getting your gift purchases done early. A Bathing Ape has release three Christmas themed t-shirts for the seasons. If you know someone who likes BAPE then this would be a great gift for them. The first shirt design features boy Milo and Girl Milo about to crash into each other on skis. It comes in white or green colour.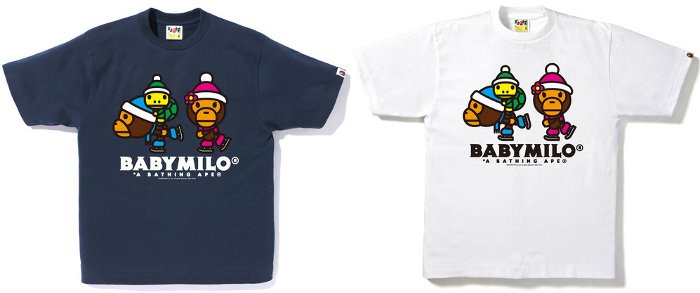 The second design has baby Milo and friend, ice skating. Baby Milo has a After looking at the first two designs, I am wondering who the hell is the girl monkey? The shirt only says Baby Milo so it leaves you wondering… The colours for this shirt are dark blue and white.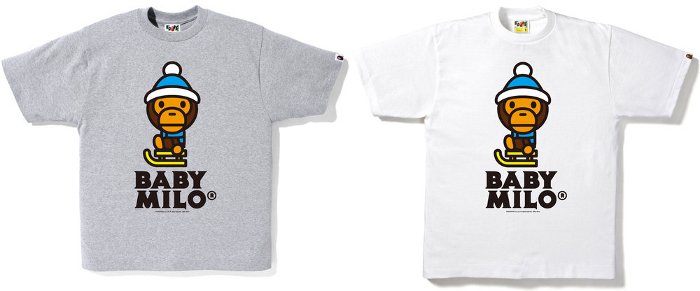 The last design features just Baby Milo on a sled and comes in either grey or white colours. All three designs are available now from the online BAPE store for $73 USD.
If you noticed the Milo Claus up above and wondering where that is, I actually made it so you won't find that one unfortunately. I will be making a Christmas themed wall paper and include Milo Claus so check back later for that.
One comment