BAPE Clothing
A Bathing Ape Clothing
A Bathing Ape or BAPE is best known for their footware lines, however their clothing is definitely considered just as popular. BAPE has always been popular with the rap/hip-hop culture and has been referenced by many rappers in their songs. A Bathing Ape has a gorilla face for the logo, however the BAPESTA shoes all feature a shooting star on them. BAPE also has a mascot character call Baby Milo who is a cartoon monkey.
For more information on the different clothing items sold by BAPE, keep reading.
BAPE HOODIES
BAPE has been making hoodies ever since they started back in 1993, although the designs and styles have definitely come a long way since then. One style which really seperates BAPE hoodies from others is a style called shark hoodies. These hoodies have zippers that go all the way up the to the top of the hood and can cover the face. They look cool, and make you stand out. Just be sure not to have it zipped up all the way when walking into a bank or you might get arrested.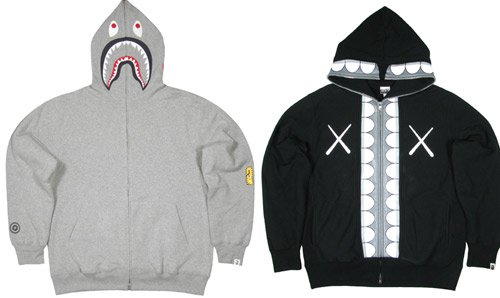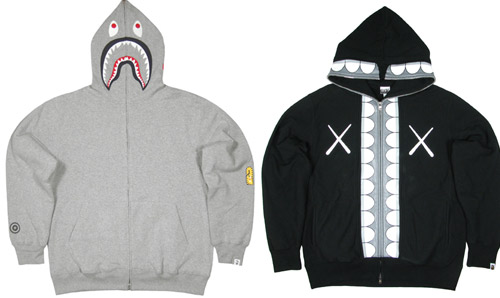 BAPE also sells traditional style hoodies without zippers, and some varsity style button up hoodies.
BAPE JEANS
Another common BAPE item you will see is denim jeans. The jeans are pretty normal compared to the hoodies, however they do feature the Bape shooting star symbol in various places depending on the design. Usually, the back pocket will have some sort of logo. Other designs will have graphics on the crotch area, both back pockets, the side of the leg, etc… It all depends how much you want to stand out and what type of statement you are trying to make.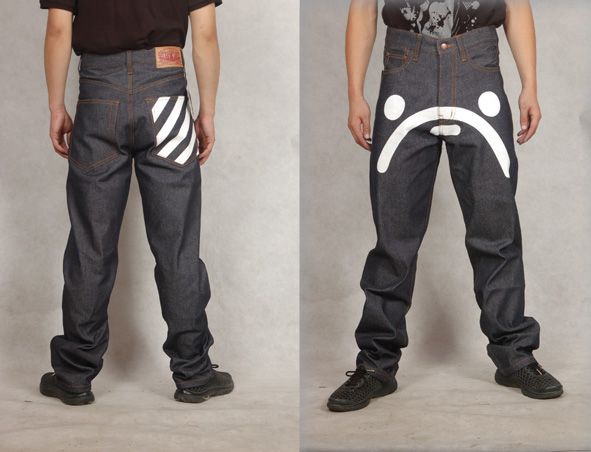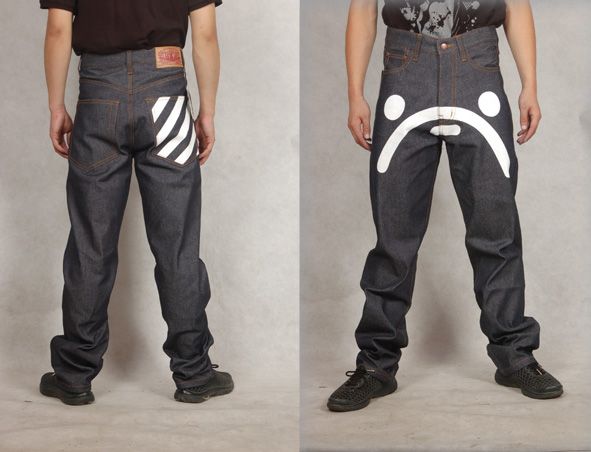 BAPE makes regular jean pants, as well as jean shorts. Typically, they are blue/dark blue in colour.
BAPE T-SHIRTS
T-shirts are what got A Bathing Ape started. Back when Nigo was mixing tracks as a DJ, he would make silk screen t-shirts and give them to friends. I'd say that t-shirts are the only thing that BAPE releases more of then shoes. Pretty much, any new collection or collaboration has a t-shirt in celebration. Like all BAPE items, the t-shirts are exclusive and can only be purchased for a limited amount of time.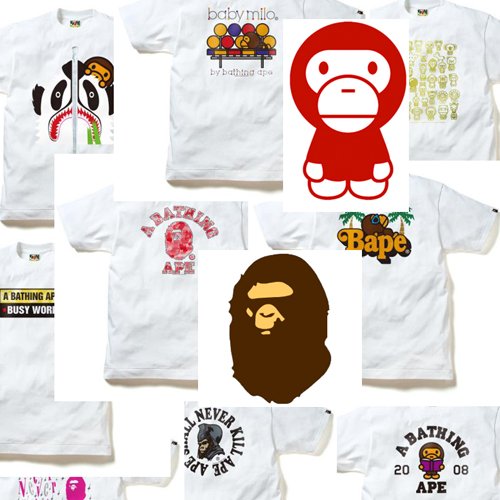 BAPE SHOES
One of the most popular items sold by BAPE are their shoes. The BAPESTA was insanely popular, and was a custom BAPE design based off of Nike Air Force One's. BAPE shoes are usually vibrant colours and feature the BAPE shooting star logo on the side. My favourite collection is definitely the DV/Marvel BAPESTA's featuring mini super hero faces on the side of the heel.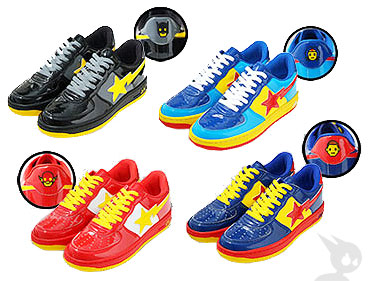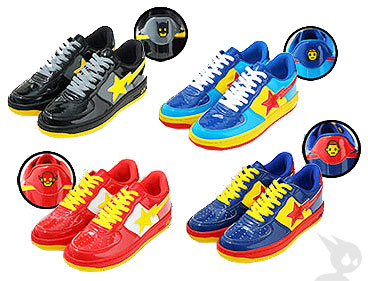 If you like these, make sure to check out the complete BAPE DC/MARVEL Collection

One comment