BAPE 2012


0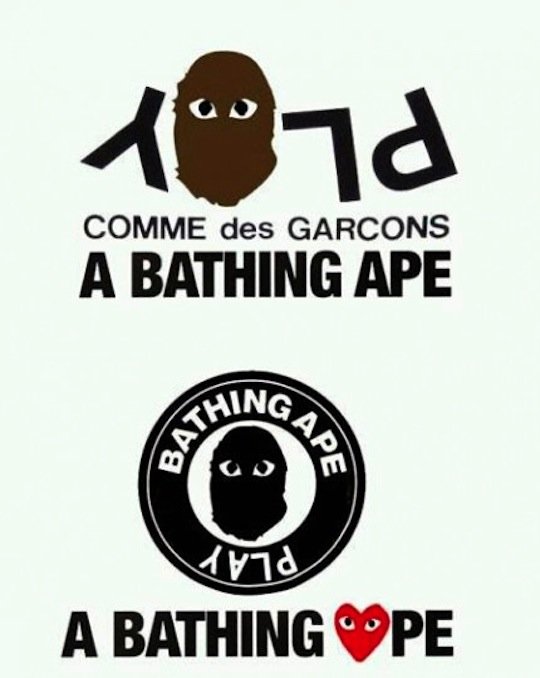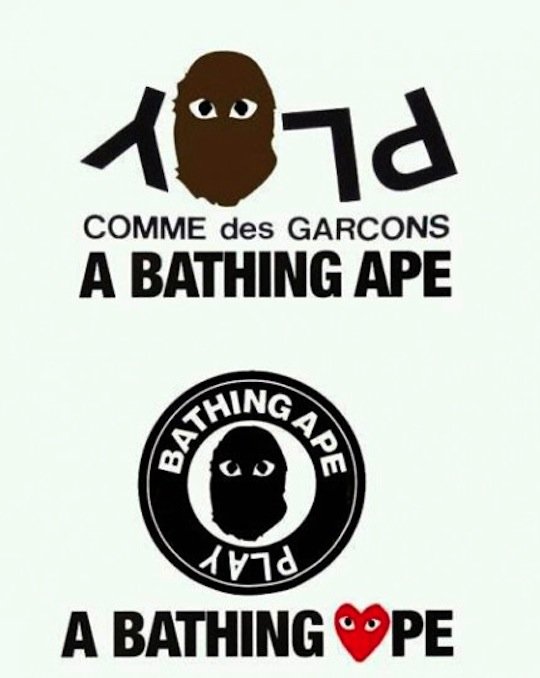 Hope you all had a good Valentines day this week. BAPE and Comme Des Garcons have released a new series of t-shirts called the Play Collection. The collection includes five different t-shirts with hearts made using the BAPE logos. The collection is available now for a limited time. Make sure to gets yours before they run out.


0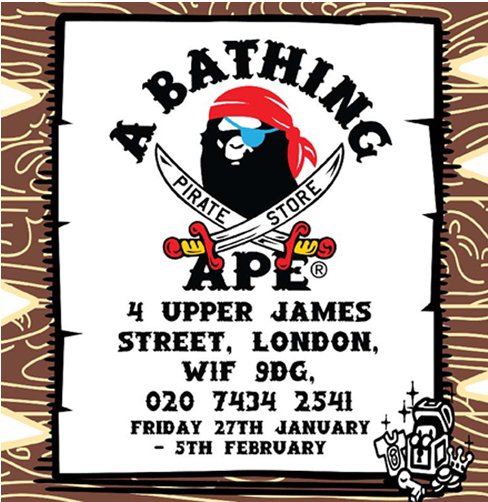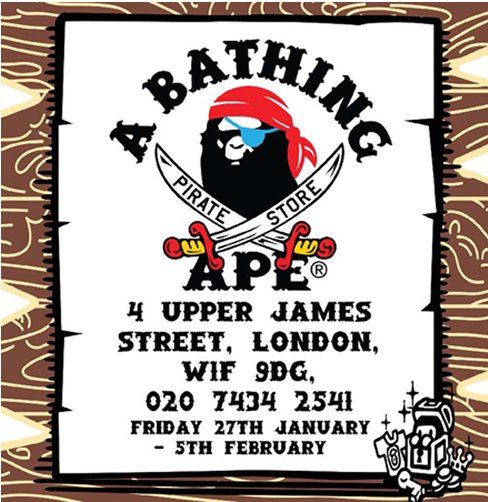 It's that time of year again and I'm not talking about Valentines Day which is coming by the way. What I am referencing is the A Bathing Ape Pirate Store. For those of you unfamiliar with the Pirate Store, here is a quick run down. Every year, BAPE has a huge sale which runs for at least a week. During this sale, you can get all sorts of BAPE products at discounted prices, as well as exclusive BAPE Pirate Store items which will only be sold during the duration of the sale. Think of it like boxing day for BAPE. As usual with any big sale event, the lines are huge and the stock sells out quick. In order to keep the madness out of the BAPE stores, the BAPE Pirate Stores are always held at a different location in the city. However, this year the UK BAPE Pirate Store is going to take place in the official BAPE Store.
Starting January 27th 2012 and running until February 5th 2012, the A Bathing Ape Pirate Store will be opened in the UK. The location has been released and will be at 4 Upper James Street, London W1F 9DG, U.K. You can call them at +44-20-7434-2541 although you won't be able to reserve anything. The store will open at 12pm noon on Friday, January 27th so make sure to take the day off and get there early to get a good spot in the line.
There are currently seven different BAPE Pirate Store UK t-shirt designs. The t-shirts are £50.00 for each shirt. The supplies are limited so if you want them badly, make sure to get there early on the first day. You could get all seven for £350 which is a good deal when it comes to BAPE t-shirts.
The current A Bathing Ape Pirate Store t-shirt design styles are:
White t-shirt with the BAPE Pirate Store logo
White t-shirt with red font saying Baby Milo with Baby Milo's head and two cross bones in the middle of the text
Black t-shirt with Baby Milo's head wearing a pirate hat and an eye patch. There are two pirate swords crossing each other behind his head and the text A Bathing Ape Pirate Store around the head
White t-shirt with the BAPE gorilla head logo wearing a pirate hat and two crossbones crossed below the logo. No text on this one.
White t-shirt with Baby Milo's head and two crossbones crossed below his head. The text Pirate is on one crossbone and Store is on the other. The text above Baby Milo's head says Baby Milo and below his head it says A Bathing Ape.
Black t-shirt with the A Bathing Ape gorilla head logo and two pirate swords crossing each other at the base of the logo. There is text on the swords with one saying Pirate and the other saying Store. The logo is over the upper left chest area where pockets would normally be on a button up shirt.
Black t-shirt with text only saying A Bathing Ape Pirate Store.
To see pictures of the BAPE Pirate Store t-shirt designs, click on the thumbnail images below.
One thing that is very important is that the BAPE Pirate Store sale will only accept cash purchases. This is to keep the line moving as quickly as possible when getting to the checkout. Make sure to get to the bank and withdraw your money ASAP or you will feel mighty stupid standing in the store ready to make your purchase and being told you can't because you don't have the cash.

0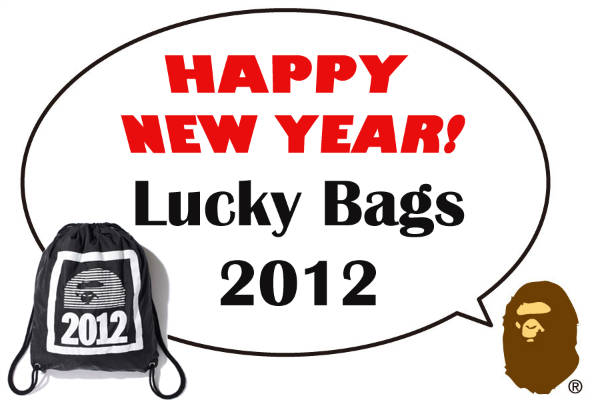 I can't believe it but I totally missed out on the BAPE lucky bag for new years 2012. It was a busy time of year and I didn't even think about it until today. To make things even worse, it looks like this years bag was even better then last years. If you have no idea what I am talking about when I say lucky bag, then read on. Every year, BAPE releases a 'lucky bag' which is a Japanese tradition. You pay for a mystery bag which contains some items that is completely unknown. This adds some surprise to the event and makes it a bit more fun then just going into the store and buying something as usual. Think of it like a lottery. This year, the bag cost $259 however you always end up getting items that are worth much more then the money spent. For this reason, it is always a popular event and people line up to get them. Last years bag was $200 so the price has gone up, but as I mentioned the items this year were a bit better. Since I didn't get one, I will post a youtube video showing someone who did. The video goes into good detail of all the items and as you can see, the price is well worth what you end up getting. If you want to check out last years bag, check out my post for the BAPE Lucky Bag New Years 2011.
[youtube]6QFAu7Op6i4[/youtube]