BAPE Concepts: A Bathing Ape + Wu-Tang Wu-Wear
Aside from being a huge fan of BAPE, I have also been a long time fan of the Wu Tang Clan.  I have been listening to their music since the early 90's and still do (I listened to them today even).  So naturally, while working on my BAPE concept ideas; I thought that it would be awesome if BAPE and WU TANG teamed up for a limited line of clothing.  This would be a perfect match, as Wu Tang already has a line of clothing called Wu Wear.  The Wu-Tang Clan was founded and created in Staten Island in New York state so I can guarantee that if BAPE + WU TANG items were placed in the New York City BAPE Store it would sell out in less then a day.  They would probably have to close the store down early because everything would be purchased within hours.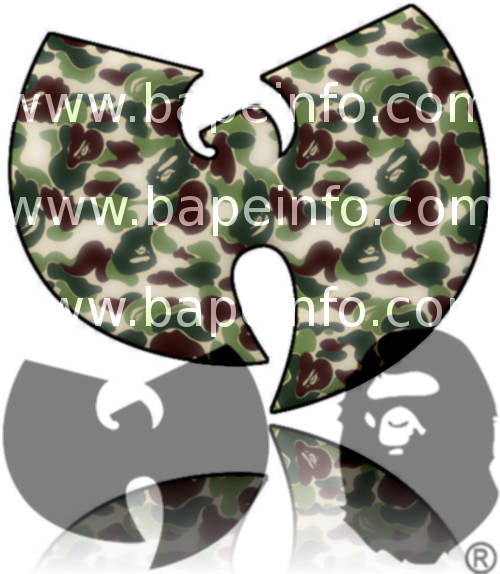 I really hope NIGO, or someone at A Bathing Ape finds this and decides to make it happen.  Or, if the RZA comes across this, I know he can make it happen.  RZA and NIGO would make an awesome team and I know RZA likes Japanese culture so who knows, maybe they will come out with something.