Making it rain – BAPE Umbrella
It's raining BAPE?!
A Bathing Ape has been releasing all sorts of new items lately. And now, you can add the BAPE umbrella to your collection. It has been raining a lot so far this year so this will definitely come in handy. Check out the online BAPE store to order one or get out and hit up your local store before they are all sold out!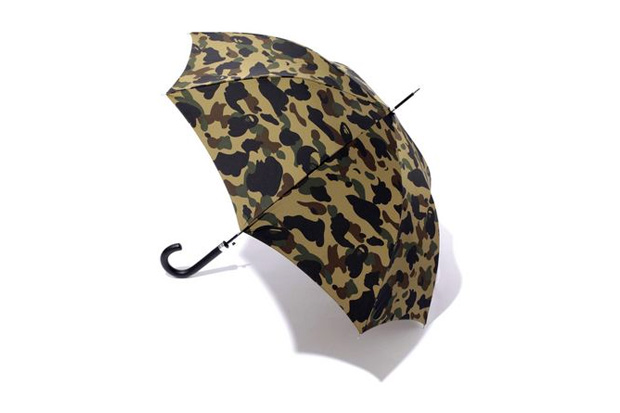 And before you all start asking, it also comes in black.