BAPE / Gizmobies Baby Milo iPhone skin
Last year, A Bathing Ape released the different colour camo iPhone skins which were a big success. Now, the latest release is a Baby Milo iPhone skin for the iPhone 4G. It looks good, but I wish they would make some for other types of phones or at least just make one that you can cut out to fit your specific phone.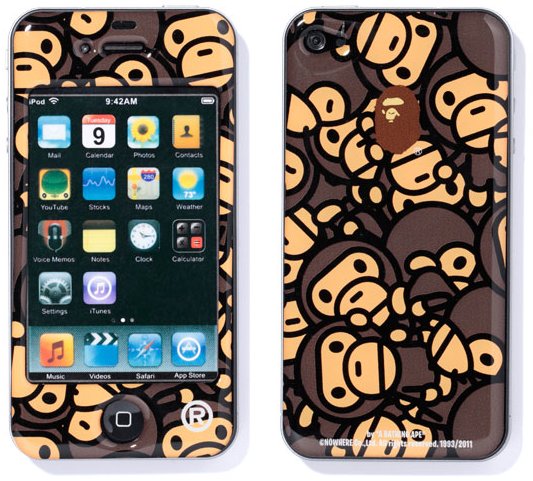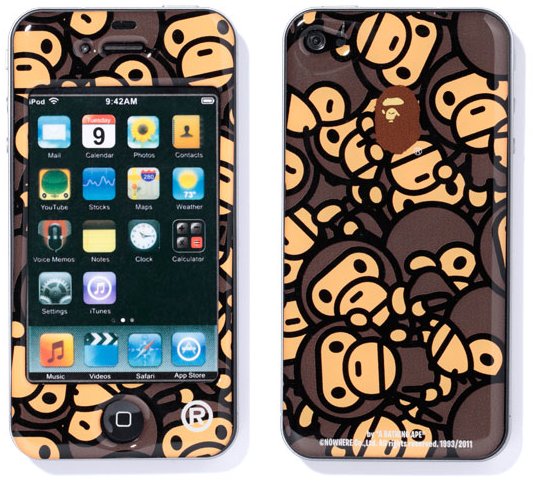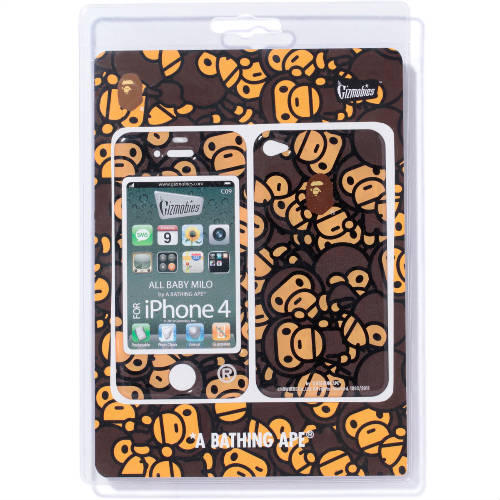 So Nigo, if you read this… please make a skin for the Samsung Galaxy S!